The printer ink cartridges market has drastically grown over the years. Printing and ink cartridge industry has been through a revolution with great technological development. Today printing cartridges have become essential for many industries, educational institutions etc. If you're looking to buy HP printer cartridges, we are here to understand the latest market trends.
Before you buy HP printer cartridges for different purposes, you should be aware of these latest trends. It will help you make an informed decision.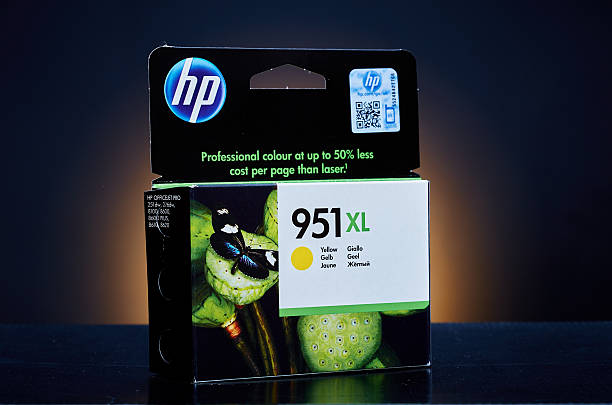 Here are the top trends reshaping the printer ink cartridges market in 2022:
We are living in an age of technology. You do not need to buy a new ink cartridge every time. Instead, you can get your ink refilled whenever you run out of ink. Although the ink refill market has been through several ups and downs, Inkjet refill kit has emerged as the latest trend in 2022, which is expected to stay long.
Recycling and Remanufacturing
The society has become vocal about the environment and its deteriorating conditions. Consequently, people are turning towards remanufacturing and recycling. Whether it's about buying something as small as a pen, or as big as a printer, people want eco-friendly products.
Subsequently, inks and toners that can be recycled and remanufactured have been in high demand in 2022. With this change in consumer behaviour, ink printer cartridges focus on reducing adverse environmental impact.
Continuous Ink Supply System, commonly known as CISS, is a cartridge-free printing technology that features refillable ink tanks. These tanks are placed within the device. This technology has grown as a popular trend in the printing industry.
Devices equipped with this technology contain two years of ink in the tank. With this technology, the users do not have to worry about the ink for two years after installation. Almost all printer brands use this technology.
Alternatives For Ink and Toner
With an increasing discussion around the environment, companies are making eco-friendly products. They're developing new materials to use as alternative for ink and toner.
It will reduce the negative impact on nature. Manufacturers are shifting their focus on Bio toners. This trend will become more critical in the coming years.
Subscription- or Contractual-Based Supplies Replenishment Programs
Many printer companies have brought subscription or contractual based supplies program for people who are not technology friendly. After all, the proper usage of the printer increases the life of the printer and HP printer cartridges. Therefore, companies have created comprehensive programs. These subscription-based programs don't only reduce the cost but also allow you to use the printer sustainably.
So these are top trends of ink cartridge market in 2022! If you really want to stay ahead in the industry, be in line with these trends. We can expect more developments and changes in the printing industry in the coming years.
You can always connect with Ink house Direct for affordable and long-lasting printer cartridges. We offer a variety of printers, ink cartridges, toner etc. Ink House Direct team also help you with complete support in installing and handling the products.